For our termly overview and relevant knowledge organisers please click the links on the Curriculum tab.
2023
Year 2 Spellings Autumn Term 1
Terms Spelling Year 2's (September 22 -July 23
Year 2 Spellings Term 5 April – May 23
FD Year 2 Weekly Spellings 2nd Spring Term 2023
Year 2 Weekly Spellings Spring Term 2023
Year 2's Spellings Nov – Dec 22
Term 1 Year 2 Spellings (September 2022)
 Newsletters
Fallow Deer Newsletter September 2023
Fallow Deer Newsletter Spring term 5
Year Ones in Fallow Deer no longer have spellings to bring home as the new phonic curriculum has a different format so spelling patterns are part of the weekly lessons and then reflected and assessed in a weekly guided reading session. The importance for you at home is to read the reading book and phonic book that comes home everyday with your child.
Pancake day in Fallow Deer
March 1st 2022
Christmas Play Dec 21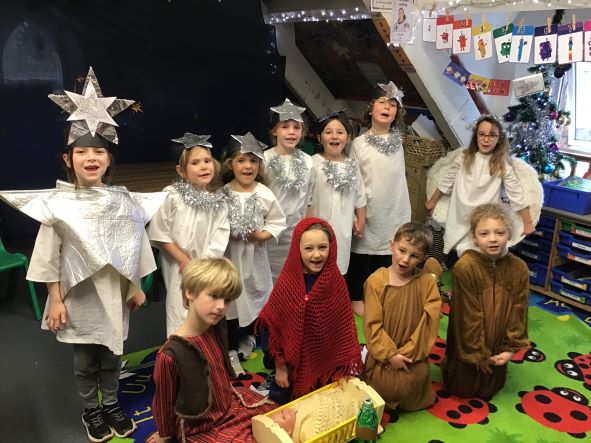 Monday 18th October Fallow Deer had their first Purple Mash lesson today and did really well learning how to log in, design an avatar and background and do some work in the paint programme.
Fallow Deer's Trip to Beechenhurst 20th September 2021
The children had a wonderful time visiting the sculptures, Mrs. Jeavons was very proud of how well behaved the children were!
Fallow Deer Home learning
My Maths Our general school log in details are woodsideps and the password is circle
Woodland walk 20th October 2020
We had such a lovely lovely time on our Woodland Walk today! It was lovely to take the children out and we enjoyed making some nature art, building bug houses and enjoying the environment.
Fallow Deer Super Heroes
Many thanks for sending in the T-shirts
Fallow Deer Autumn term 1 2020
Home Learning Support for Parents