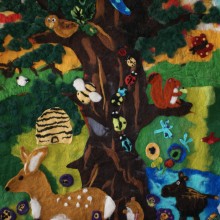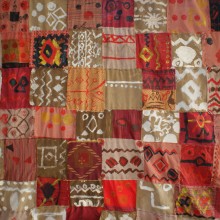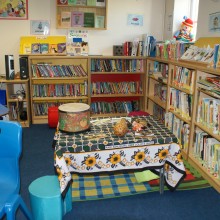 We have three 'Golden Threads' which are woven through our curriculum. They are:
Vocabulary
Knowledge about the world
Promoting Diversity
We provide a broad and balanced curriculum, which was praised in our March 2018 Ofsted report:'The curriculum is broad, balanced and motivates and engages pupils to learn effectively. Work planned in English and mathematics for each year is carefully considered to provide links with other subjects. Extra-curricular clubs offer pupils opportunities to experience activities such as dance, yoga, drama and sports. This supports pupils to develop a range of skills as well as their personal interests. The social, moral, spiritual and cultural curriculum actively promotes a good understanding of British values and prepares pupils well for life in modern Britain. In assemblies, pupils learn about mental and physical well-being, healthy eating, exercise, being considerate of one another and the whole-school ethos of self-belief.'
We offer the full Primary National Curriculum, embracing every opportunity to provide additional fun and challenging activities for all children to enjoy. We value school life being about developing the 'whole' child and working closely with families. We offer enrichment activities such as themed weeks, after school clubs and online resources to help with children's learning at home. Our curriculum complies with the Equality Act 2010 and the Special Educational Needs and Disability Regulations 2014, ensuring that it is accessible for those with disabilities or special needs.
Please click here for an overview of our curriculum or use the links above to see our termly overviews and long term planning: Curriculum-Statement Woodside
At Woodside School, we promote British Values and uphold our School Values of determination, respect, friendship, tolerance, self-belief and courage. We live and work in a beautiful part of England with a rich history and this is reflected in our curriculum. We have close links with our secondary schools and appreciate the activities they offer to our children, such as inter-school sport tournaments and transition activities. Regarding teaching a foreign language, we have chosen to teach French, as most of our secondary schools offer this language in year seven. We think creatively about how to enrich our provision and now have many traditions as well as new events, to keep things fun and exciting for the children. We use a range of online resources to enhance our provision, including The Literacy Curriculum, Collins Snap Science, Emile, White Rose and Can Do Maths, My Maths and Now, Press, Play. Subject leaders keep up to date with current educational advice through involvement with West Gloucestershire Schools Partnership advisers and GCC training. We base our provision and school improvement work on educational research and Education Endowment Foundation work. Please look in 'Class Pages' for specific curriculum details including home learning information from the most recent lockdown. Your class newsletter will give you termly information about the curriculum provision.
Our PSHE Curriculum (Personal, Social and Health Education) and Safeguarding Curriculum overview can be seen below: Long Term Plan for PSHCE using SCARF Woodside
Relationships and Sex Education (RSE) curriculum overview
Gloucestershire's Agreed Syllabus for Religious Education: Information about Gloucestershire's Agreed Religious Education Syllabus
These are useful links to the National Curriculum: Primary National Curriculum from Sept 2014