Pre-school (Little Dormice) and Reception year (Dormice)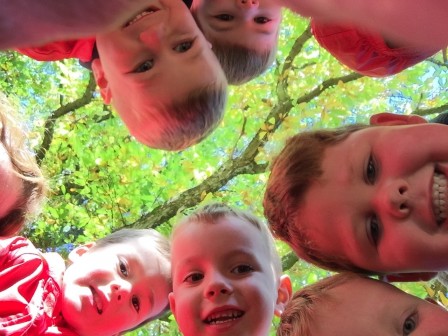 We have offered pre-school places since September 2011 and are very pleased with how successful and popular it has been with children and parents. Children have a flying start as the Early Years team offer outstanding provision and the school is well-known for having a family feel. We all work hard to maintain this ethos and will work closely with you to help your child to settle in.
Our outdoor provision provides all types of learning, this could be to develop gross motor skills, learning about living creatures or reading a story in a cosy den. With careful planning and using resources efficiently, our outdoor provision will support the children's confidence, extend vocabulary and just generally explore their surroundings. We have a beautiful outdoor area that we visit everyday in any weather! It's perfect for finding frogs in the pond to collecting sticks to make a den! We also have a free flow outdoor area which is offered every day, this has all the areas for learning and development to take place.
Teamwork and friendships really come alive outdoors!
For information about admission to our Early Years setting at two, three and four years of age, visit us and see the Early Years booklet below:
If you have any questions, please contact us on 01594 542287
Do you wonder what your child will be doing at school?
What to expect in the Early Years: A Parents' Guide
A Celebratory Approach to Working with Children with Special Educational Needs
Attendance at our pre-school does not guarantee a place in the reception class, as the Local Authority admissions procedure needs to be followed to gain a place in reception. Click here for further information:https://www.gloucestershire.gov.uk/education-and-learning/school-admissions/apply-for-a-primary-or-infant-school-place/