Welcome to Woodside Primary School!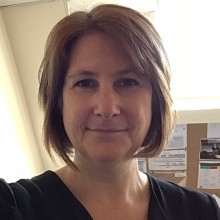 We have caring, skilled and committed members of staff and a vibrant curriculum; everything is in place to make sure your child will thrive during his or her time with us.  We are confident that our provision is what families want and what is expected by National requirements-and this has been recently confirmed by Ofsted again (March 2018). This affirms how well we provide for our children and we are very proud to be part of this strong community.
We have 116 children on roll (May 2019) and have up to 16 part-time pre-schoolers in each session.
Please see our Parents' Info tab, which has lots of information about admission arrangements, staff and Governors as well as our Parents' Handbook for information about our curriculum and school organisation.
Our website will give you a flavour of recent events and has our contact details, so please get in touch if you have any queries. Click on the Woodside logo to get back to our home page.
A visit is the best way to get a feel of our ethos and what we do at Woodside, so please feel free to make an appointment by contacting the school office on 01594 542287.
Download a free app called ourschoolsapp and type in our postcode GL179XP to keep up to date with regular alerts from school
With best wishes,
Mrs Davis
Head Teacher